Web Key IT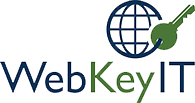 At Web Key IT, we test thoroughly and report the findings to you, and we can walk you through the issues that we have identified to assist you in prioritising your remediation efforts. We also provide training to your staff so that the accessibility of your website is maintained as you make changes over time. Finally, we provide customised consulting services and are available at any time to provide the assistance you need in meeting your digital accessibility goals.
We have a full shopping cart of options for you to choose from including:
Technical compliance audit in line with WCAG 2.0 to level AAA
Combination of technical compliance with user testing by people with a range of disabilities
Tailored packages of services
Consulting services where we work alongside your developer and content editors to ensure is content developed accessibly
Provide training options to assist your staff in keeping your website accessible
Provide optional annual or monthly testing on a regular basis
Additionally, we provide:
Developer packages include testing wireframes, templates and final implementation
Training

Website Accessibility for Content Authors and Developers (1 Day)
Creating Accessible Documents (1 Day)
Creating Accessible Forms (1/2 Day)
Using a Screen Reader to Manually Test Accessibility (1/2 Day)
OR you could do our 5-week Certificate in Digital Accessibility Course!

Consulting
Writing policy
Remediating documents
If you're ready to make changes to your website to make it accessible, or just want more information, contact us at info@webkeyit.com, call Vivienne on 0415 383 673, find us on any of the social media platforms or keep up to date with our e-newsletter by subscribing on our website. Check out our website for a full list of our services, training options and to meet the team at Web Key IT.
webkeyit.com
Dr Scott Hollier - Digital Accessibility Specialist

Whether your organisation is just starting out on the digital access journey or you are completely across your organisational needs, Scott can help with a variety of consultancy services.
Services include:
Workshops and training that includes a variety of options for decision-makers, content producers, ICT professionals, e-learning specialists, marketing specialists and digital communications staff respectively based on the WCAG 2.0 and 2.1 standards
Resource development
Auditing of websites and apps
Policy development, and
Public speaking engagements.
For additional information, visit Scott's website linked below. You can also follow on Twitter @scotthollier and keep up with digital access developments by e-mailing newsletter@hollier.info with 'subscribe' in the subject line.
www.hollier.info
VisAbility

VisAbility's Accessible Information Services (AIS) provides a wide range of innovative services to make materials accessible for people who are blind or vision impaired, or who have a print disability.
The AIS team converts items for individuals as well as businesses, community groups, government departments, educational institutions and members of the public. Materials can be converted into Braille, audio, accessible word/PDF, large print and any format of the person's choice. We also operate an online library service, which has over 11,000 titles available for immediate download.
The AIS team also provides consultation services to organisations on accessibility to properties, ensuring websites confirm to accessibility standards and converting material to accessible formats.
Are you ready to change your life? To find out more about our Accessible Information Services please contact us on (08) 9311 8202 or send us an email at access@visability.com.au.
VisAbility.com.au